Dallas Weddings | Calligraphy
---
Ask about our wedding packages when you call Dallas Limousine Service for your free limo or party bus price quote!
---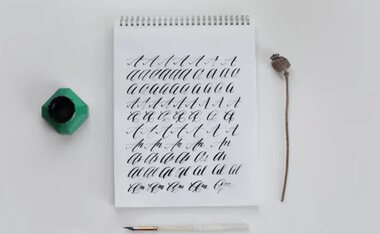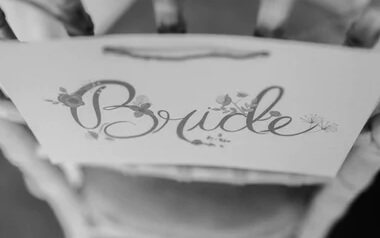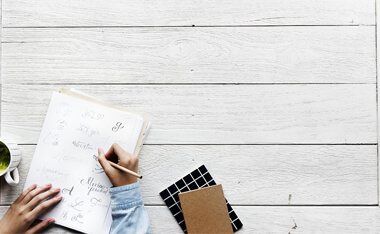 Calligraphy is a decorative hand written lettering with a pen or brush. Many couples use calligraphy wedding invitations, it is a fantastic idea. They make for very beautiful invitations. They also make for great keepsakes for your guests. If you are considering calligraphy wedding invitations you should read this guide. This guide was created to give you some basic information on calligraphy, and styles for your invitations. If you follow this guide you will have all the information necessary to decide on having calligraphy invitations.
The word calligraphy comes from the ancient Greeks, and actually means beautiful writing. When choosing a calligrapher they should have a degree or certificate in the arts. They should be able to also produce a list of references. They should also let you view their portfolios. It is very important that you see some of the work that they have done in the past. Quality comes with experience. You want to hire an experienced calligrapher. Pay attention to the shape, stroke, spacing, and their eye for detail. Once you have chosen a calligrapher call and inquire about prices. To get an accurate quote be sure you include the date of your wedding and guests expected, as well as the services you wish to obtain.
You are going to need to select a style of calligraphy. Your calligrapher can help you determine a style. They should give you examples of scripts to choose from. Be careful when choosing a calligraphy style. You want to make sure that it is beautiful, but also legible for your guests. You will need to also determine what color invitations, what color font, what your envelopes will look like, stamping, and whatever any additional details you have in mind. Feel free to ask for examples as you go along. You may want to get multiple examples from different companies to compare who has the best work for the best price. All of the companies are going to be in competition for your business, so it's a good idea to look around for the best deal. You also want to have quality invitations. It's better to pick a slightly more expensive quality invitation, rather than something cheaper but bad quality.
A calligrapher may require that you sign contracts and provide a down payment. If this is the case, be sure that you read and fully understand the contract before you sign it. This tip applies to any situation in life that you are required to sign an agreement.
Choosing calligraphy invitations for your wedding is a wonderful idea. Calligraphy is a beautiful form of art. They make for magnificent, stunning invitations. We hope that you've found this guide to be useful in providing you with some basic information necessary to decide upon calligraphy invitations. If you follow the tips in this guide you will not have any issues. Fortunately for you there are various talented calligraphers in the region, so you will surely find the right one!