Dallas Weddings | Tuxedo Rental
---
Ask about our wedding packages when you call Dallas Limousine Service for your free limo or party bus price quote!
---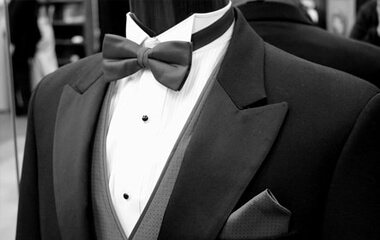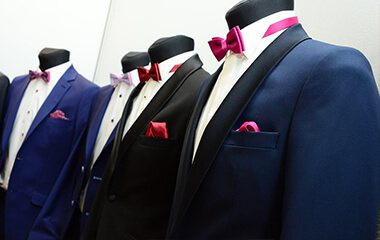 Your spouse has chosen a beautiful gown for your wedding day. Now you're left to find a tuxedo. You probably have no idea where to begin. That is okay. This guide was created to give you the tips necessary on finding a tuxedo. You have to determine whether to rent or to buy, the type of tuxedo you want, and how to wear it correctly.
Proper fit is key when picking a tuxedo. You should have full range of motion while wearing your jacket. Lift your arms up, and move your arms and shoulders around. If it feels tight in anyway, it is too small. A good formal wear store will help you find the best fit. If you have groomsman have them be measured by a tailor and send you the proper measurements. Find something that complements your body shape, again a good formal wear shop will advise you on what type of suit will best fit your body. Make sure they have the suit steamed and pressed before you pick it up.
Being well groomed is essential for looking good in your suit. Take a shower, shave, get rid of your uni-brow, clean under you nails, and clip them as well. Use nice cologne, go visit a barber and get your hair cut. The tuxedo is only half of it, not being well groomed can make the best tux look like a disaster. Have your groomsmen do the same as well. Remember not to outshine your bride, she is the main focus her, as well as her gown. It's a good idea to have your spouse play a role in helping you decide on tuxedos for you and your groomsmen.You wan to be dressed in unison, but with you standing out from them being that you are the one getting married.
You may want to rent or purchase your suit. Here are a few tips. Renting a suit cost about 10 to 30 percent the price of an new suit. If you rarely attend formal occasions, you should probably rent a suit. If you attend three or more formal occasions per year, your best bet would be to purchase a new suit. You will save thousands of dollars over the years.
All though choosing a tuxedo and formal wear shop can be difficult, if you follow these steps it should become an easy task. Lucky for you Dallas has various creditable formal wear shops for you to choose from. Go check them out!